As an amplifier and a connector, CRIN helps cleantech solutions from the oil and gas industry move through Technology Readiness Levels (TRLs) so they can be commercialized and broadly adopted faster. Ensuring these solutions are visible to the network is a key step in completing this process.
Innovation Central provides a platform where innovators can showcase their emerging technologies. By providing visibility, new partnerships and collaborations, funding and investment, and vital knowledge-sharing can take place.
Producers, investors/funders, solution developers, governments, researchers, accelerators and many others, can use this list to find the people and resources they need to bring innovations to commercialization and wide-spread adoption.
Together we will help Canada achieve its climate targets and our vision of Canada as the global leader in clean hydrocarbons from source to end use.
To review current project solutions, please see the table below. For your convenience, you can search the list by industry priority focus areas and TRLs.
Need more information?
Submit your project description to be included as one of CRIN's innovation solutions.
Reach out to the contact provided for any project listed here that you are interested in. Please mention that you learned of the project through Innovation Central.
Check back frequently for updates to this list.
Additional questions or comments? Email info@cleanresourceinnovation.com.
CRIN - PTAC Innovation Showcase
Harness the power of video to help tell your project story and expand your reach to oil and gas producers, investors, researchers, and many other industry experts. The PTAC – CRIN Innovation Showcase is an on-demand video library that puts the spotlight on up-and-coming clean technologies for the oil and gas industry. View the projects already on exhibit and submit your video for inclusion as an exhibitor.
View innovation solutions from around CRIN's network
* Projects with the CRIN Innovator badge have successfully applied to one of our three competitions. * Projects sorted in descending date order (newest first).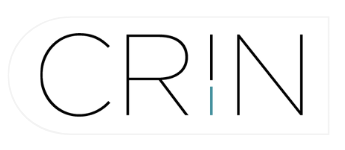 | Organization | Project title | Focus Area(s) | Technology Readiness Level | CRIN Competition Applicant * | Link |
| --- | --- | --- | --- | --- | --- |
| Bio-Agtive Emissions Technology | Increasing photosynthesis to build soil carbon by sequestering diesel or biofuel emissions from farm machinery to offset industry activities | Innovative products from hydrocarbons, Carbon capture and utilization, Low-carbon intensity alternatives and new fuels | Commercialization | | |
| Hetek Solutions Inc. | Hetek Flow Sampler | Environmental monitoring, Operational excellence and efficiency, Methane emissions monitoring, quantification and abatement | Commercialization | | |
| CleanO2 Carbon Capture Technologies Inc. | Buildings Level CCUS | Carbon capture and utilization | Commercialization | | |
| Compound Connect | Compound Connect | Environmental monitoring, Health and safety, Water technology development | TRL 5 | | |
| 24/7 Compression Ltd. | Hyper Vent - Reciprocating Compressor Seal Vent Gas Capture and Recovery to Non-emitting Use | Operational excellence and efficiency, Methane emissions monitoring, quantification and abatement | TRL 6 | | |
| Well Site Guard Ltd. | Containment of Oil & Produced Fluids at the Stuffing Box | Operational excellence and efficiency, Methane emissions monitoring, quantification and abatement, Land and wellsite reclamation | TRL 4 | | |
| Seal Well Inc. | Field Testing of Low Temperature Deployment of Bismuth Alloy for GHG Emissions Reduction and Well Casing Abandonment | Environmental monitoring, Methane emissions monitoring, quantification and abatement, Land and wellsite reclamation | TRL 8 | | |
| British Columbia Institute of Technology | Unified Fueling Infrastructure for Green Transportation | Operational excellence and efficiency, Hydrogen and geothermal, Low-carbon intensity alternatives and new fuels | TRL 9 | | |
| Bison Plains Group | Reclamation and Remediation: Alberta Wells | Land and wellsite reclamation | TRL 7 | | |
| SCFCan Inc. | Carbon Dioxide Extraction System for the Recovery of Oil from Drilling Waste | Methane emissions monitoring, quantification and abatement, Land and wellsite reclamation, Novel hydrocarbon extraction | TRL 6 | | |