Disrupting The Fine Particle Filtration Market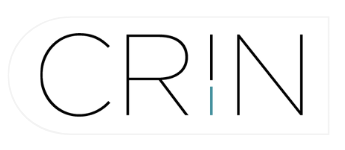 This project successfully applied to one of CRIN's three technology competitions.
Eximius Environmental Solutions
Eximius is an environmental solutions group dedicated to finding the best water management and waste minimization solutions for a number of industries and applications. Our focus is on emerging technologies and process designs that add to the overall reduction of cost, risk and environmental impact. One of our partners in technology has developed a new fine particle filtration system that could disrupt the market for a number of industries and applications where suspended solids removal is required for its operations. The industry that could see an impact right away would be the Oil & Gas Industry where a majority of solids filtration is done with traditional technologies that utilize single use bag or cartridge filters that contribute to GHG Emissions and millions of filters being sent to landfill every year.
There are no other products on the market that can match the performance of this new product and our partners who have developed this technology own it and would love to showcase it in Alberta. Our ultimate goal is to help change the way water is filtered by reducing overall costs, risk of contaminant exposure (H2S/NORMS) to operators and significantly lessen the impact on the environment by eliminating single use filters going to landfill. This could be a game changer for industry and we would like the opportunity to tell our story and see if there are any opportunities to collaborate, in order to bring this product to market for immediate utilization.
Thank You.
Eximius has interest from numerous oil & gas producers, service groups and interested parties outside of the industry. At this stage we need capital to build mobile filtration systems for immediate utilization.
Water Technology Development
Operational Excellence and Efficiency
Health and Safety
TRL 8 – Actual technology, product and/or process completed and qualified through test and demonstration Innovation has been proven to work in its final form and under expected conditions. In almost all cases, this TRL represents the end of true system development.