Peace River Oil and Gas Automated Produced Water Recovery & Reuse Project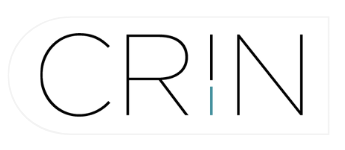 This project successfully applied to one of CRIN's three technology competitions.
Our project will be the deployment of a permanent automated adapted single stage ultrafiltration water treatment plant leveraging PROH2O® technology in the Peace River region which will include the following inputs/outputs: primary settling system, auger sediment removal, residual oil skim system, preliminary chemical treatment, ceramic membrane ultrafiltration/microfiltration separation system, distribution pump equipment and services, Prime power and back up power generation equipment.
This project is to test the automated water filtration system to manage high volumes of water in a permanent structure. At the centralized processing and storage location, the fluid will be processed by a number of steps, culminating in the application of an autonomous ceramic membrane ultra and micro filtration stage. This final stage will remove bacterial content, suspended solids down to 0.1micron mean object size, all residual undissolved hydrocarbon, residue formed by oxidation of organic matter, hydrogen sulphide and ferrous iron. Inline continuous monitoring will be provided to provide data regarding feedstock and effluent contaminant levels and to maintain contaminant species below a specified maximum level thus ensuring environmental requirements are met.
Our single stage water filtration technology (TRL 7) will disrupt the Oil & Gas industry in how water is used and managed. It will have positive cumulative environmental impacts globally such as quality recycled water and significantly reduce the volume of freshwater required. Input water quality aspects will be addressed such as organics, total suspended solids (TSS), turbidity, grease, oil, silicate. As a result of the automated operation, it will reduce the operational costs, the need for haulage, and air pollution in communities. It will also have the impact of creating jobs for highly skilled personnel (with hiring targets that respect gender and diversity) and will involve projects in the future with indigenous engagement (currently in discussions).
Regulation Support, support from producers to recycle the and reuse frac water, produced water, government support to ensure these aspects are moving forward.
Water Technology Development
Land and Wellsite Reclamation
Health and Safety
TRL 7 – Technology, product and/or process prototype in an operational environment. Prototype near or at planned operational system level and requires demonstration of an actual prototype in an operational environment. Activities include prototype field testing.